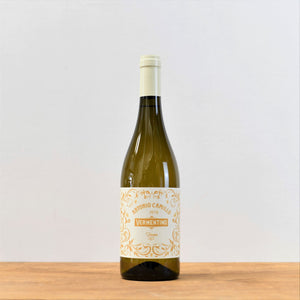 Country: Italy
Region: Tuscany
Grape: Vermentino
Viticulture: Organic Farming / Natural Wine
Winemaking: hands off approach in the winery uses native yeasts and minimal sulhpur.
This is classic Vermentino - medium bodied, bright, zingy and refreshing. Mediterranean herbs, white fruits and notes of almonds.
Antonio Camillo is born and bred in Tuscany and now runs two ancient organic vineyards in the South of the region.