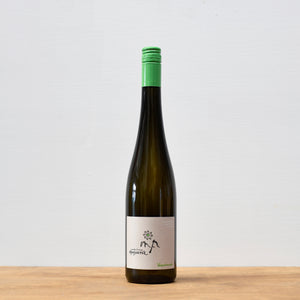 Country: Austria
Region: Kamptal
Grapes: 80% Gruner Veltliner, 20% Riesling
The Arndorfer family are a perfect example of artisan and natural wine producers. The soil is at the heart of what they do, farming organically, biodynamically and lovingly. They create wines using grapes that grow perfectly within the region and express the terroir of Kamptal. The wine making is raw and minimal with very little or no sulphur and no fining or filtration. 

A delicious blend of Gruner that has been aged in old oak barrels and Riesling that has been in stainless steel tanks.

Very aromatic and crisp.